Why do we need the Foundation?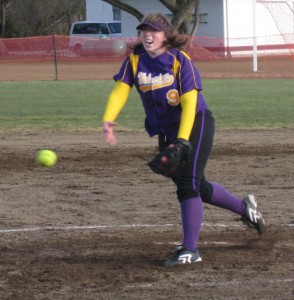 Why do we all need to support our public schools?

Our commitment to quality schools and the success of our Island's students are a source of community pride.
As an advocate for educational excellence, the San Juan Public Schools Foundation raises funds,
gathers resources, and acts as a catalyst to involve the community in public education.
Where does the money go?
We owe a huge thank you to the community for stepping up to the plate these last few years! Along with funds raised through the Business Partnership, Knowledge Bowl, and individual donations, this enabled the following programs to be funded:
• FHES Science Curriculum Supplies
• FHES Art Supplies and Travel
• FHES Everyday Math Curriculum Supplies
• FHMS Science Textbooks & Literary Textbooks
• FHMS Art Supplies and Travel & Robotics
• FHHS Art Supplies and Travel
• FHHS Drama Set Supplies
• FHHS Literary Textbooks
• GBS Supplemetal Math and English Materials
• District-wide: Food for Thought Program
• K-12 UW Friday Harbor Labs Program
• Support for the STEM program
Education is the Answer!

We have three major events each year:
Knowledge Bowl
Each year since 1993, the Public Schools Foundation has sponsored the Knowledge Bowl. The 2018/2019 KB is set for March 4, 2019 at 6:30pm. Teams from our community's service clubs and middle and high schools matched wits at the Community Theater for an evening of intellectual challenges, good humor, and fun!
Phone-A-Thon
The Phone-A-Thon is held each October (here is this year's information!). Phone-A-Thons are used by public school districts across the nation to raise needed funds for programs and services that would otherwise be unavailable to our children because of inadequate State and Federal funding.
The Foundation's goal with its first Phone-A-Thon in 2004 was to reach out to all parents of children attending our public schools and ask them to contribute towards their child's education. School families contributed nearly $19,000 during the 2004 Phone-A-Thon, $24,000 in 2005, $21,000 in 2006, and $25,000 in 2007! In 2008, something else happened…
In May of 2008 it became apparent that because of declining enrollment and the inability of the State Legislature to fully fund basic education, our school district was going to require $600,000 to sustain the quality of schools we have.  The word went out to the community and with the help of the San Juan Community Foundation and generous individuals of the community a $300,000 matching grant challenge was established.  The community met the challenge and a total of $537,946 was raised!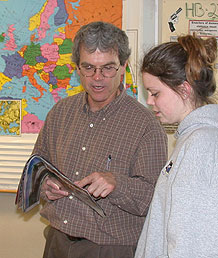 As of  February 2019 the SJPSF has donated over one and a half million dollars to the school district and your children!
Business Partnership
The third part of our fundraising program is our Business Partnership program. For a list of our wonderful 2018/2019 business partners, click HERE.
The Partnership Program is one way that local businesses can support our schools. Local businesses support our schools, and school families support our businesses and provide the employees that make our businesses thrive. All participants in the Partnership Program will receive recognition at the entrances of each school and in the school directory (which is distributed to all school families at the start of each school year).
District Partners ($5000) will receive a full-page ad in the school directory, with School Partners($2500) receiving half-page ads.
Classroom Partners ($1000) receive a quarter-page ad in the directory, while Library Partners($500) receive business card sized ads.
Knowledge Partners ($250) will be listed in the directory by name and on a poster at each school entry, and Book Partners ($100) will receive their name on a special library poster.
---
Our Island, Our Schools, Our Future ~ Support Education!

Endowment Fund
The need for additional financial support to compensate for inadequate state and federal funding has grown in recent years and will only continue to grow as costs increase and funding likely decreases. The San Juan Public Schools Foundation's Endowment Fund provides donors with the opportunity to provide a legacy of quality education.